Pokerstars Sheds Light on New Stars Rewards VIP Program
by Donkr | 4 weeks ago
Pokerstars has released a news update shedding some light on their new upcoming upcoming VIP program with rather randomized rewards instead...
...read more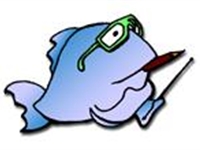 Latest Post
30 Mar 2012
by milkfish
My March - Everest Poker ...read more
Why Donkr?
1. Climb the poker rankings and complete achievements.
2. Add friends to populate your personal stream.
3. Earn on referrals and exclusive member promotions.
Online Tournaments World Ranking.
Online Tournaments Donkr Ranking
Poker Stars World Germany Rankings
Starting in:
0
DAYS |
0
HOURS |
0
MIN |
0
SEC
Rank
Nick
Points
Prizes
1
LICKTHATLOLLI
181,592
€ 1700
2
Zhan4ik
170,382
€ 1450
3
jonsanro
120,204
€ 1100
4
baltimrtalk
98,542
€ 900
5
AriFold
90,395
€ 800
6
Bibhadon88
87,615
€ 700
7
cheekygimp
74,974
€ 600
8
justforfunSVK
72,732
€ 500
9
lexx7y7
69,452
€ 400
10
ILoveYouuu
55,837
€ 350
Rank
Nick
Points
Prizes
1
KUEGELSCHREIBER
131,990
$ 1750
2
SpinITup1
113,783
$ 1250
3
Zhan4ik01
110,122
$ 1000
4
SuperVasya1983
89,018
$ 800
5
2fly2high
86,813
$ 700
6
Heisenbets
82,791
$ 600
7
Kingstano
78,427
$ 500
8
UPayMyTequila
69,646
$ 450
9
1KnewB4lance1
64,849
$ 400
10
POGBA06
64,172
$ 350