Partypoker's High Stakes SnG Hero Tournaments Are Here
by Donkr | 21 months ago
Partypoker is about to launch it's new fastpaced high stakes SnG Hero buy ins up to $500 with just 4% rake and better rakeback compared to ...
...read more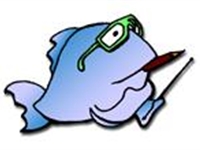 Latest Post
30 Mar 2012
by milkfish
My March - Everest Poker ...read more
Why Donkr?
1. Climb the poker rankings and complete achievements.
2. Add friends to populate your personal stream.
3. Earn on referrals and exclusive member promotions.
Online Tournaments World Ranking.
Online Tournaments Donkr Ranking
Poker Stars World Russia Rankings
Starting in:
0
DAYS |
0
HOURS |
0
MIN |
0
SEC
Rank
Nick
Points
Prizes
1
106601573
17,804
€ 2500
2
117113927
14,966
€ 2000
3
117259886
13,343
€ 1500
4
JohnDoe2k6
12,446
€ 1200
5
MolonLabe1x1
10,451
€ 1000
6
115794846
9,468
€ 900
7
redlainer
9,275
€ 800
8
BIGdong20cm
7,910
€ 700
9
tuczas
7,797
€ 600
10
115111023
7,794
€ 550
Rank
Nick
Points
Prizes
1
117113927
11,702
€ 1500
2
106601573
9,773
€ 1100
3
115794846
8,074
€ 900
4
114643217
6,852
€ 700
5
117259886
6,584
€ 500
6
106364843
6,340
€ 400
7
115111023
5,767
€ 300
8
4488958
5,316
€ 250
9
114078910
4,440
€ 200
10
115165594
3,875
€ 150