Over $100,000 in Donkr Exclusive Poker Races in October!
by Donkr | 5 months ago
Join races worth over $100,000 in October and participate in Rake Chases, Poker Freerolls and grab yourself some free money!
...read more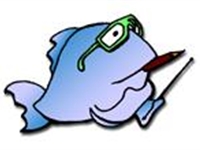 Latest Post
30 Mar 2012
by milkfish
My March - Everest Poker ...read more
Why Donkr?
1. Climb the poker rankings and complete achievements.
2. Add friends to populate your personal stream.
3. Earn on referrals and exclusive member promotions.
Online Tournaments World Ranking.
Online Tournaments Donkr Ranking
Poker Stars World Germany Rankings
Starting in:
0
DAYS |
0
HOURS |
0
MIN |
0
SEC
Rank
Nick
Points
Prizes
1
R3v3nAnt
24,188
€ 2500
2
LickthatLolli
16,319
€ 1600
3
P0ck3tM0n3y
15,153
€ 1200
4
UAEholdem57
14,863
€ 900
5
iloveyouuu
13,258
€ 800
6
IJustDontGetIt
11,074
€ 700
7
Sidamo
11,008
€ 600
8
Unardod
9,822
€ 500
9
BlindJanitor
9,391
€ 400
10
OmoteSandoX
6,458
€ 350
Rank
Nick
Points
Prizes
1
tashunka
24,719
$ 1750
2
idubbbztv
19,801
$ 1200
3
kingcourtney
19,487
$ 900
4
NoRiverNoCry
18,068
$ 700
5
PanRyzhik
15,969
$ 600
6
mayothedon
15,775
$ 500
7
moneyflowowow
15,645
$ 400
8
U_goT_BanANa
15,595
$ 300
9
dannytoft
15,067
$ 250
10
OBforFUN
13,879
$ 200